I just tested v1.2.1 : Plugins and skins are nicely detected with correct version number.
2 of my addon skins are marked as unmanaged in the "category" column.
( I may be responsible of a bug as I forgot to update the version number on Lotrointerface while the skincompedium file reveals an up-to-date higher version number. )
I'm not sure to see all the columns as I don't see the available new versions.
Here is how it is displayed on my screen :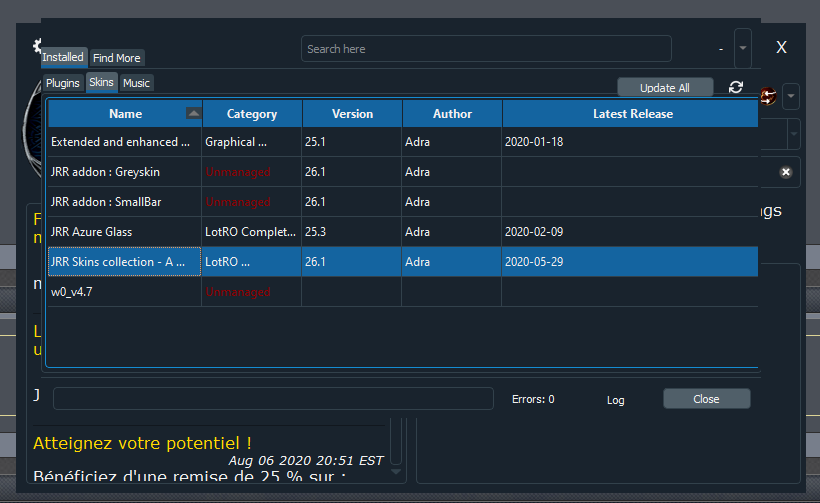 This is really a great project, I love it !